Nissan Tires, Tires Replacement and Tire Service
When you buy from the one you trust, you can be sure you're getting the right tires, at the right price, right here at Lewis Nissan. We'll price match any eligible competitor quote on select tires, including qualifying wholesale clubs.
_______
CHOOSE FROM THE BIGGEST BRANDS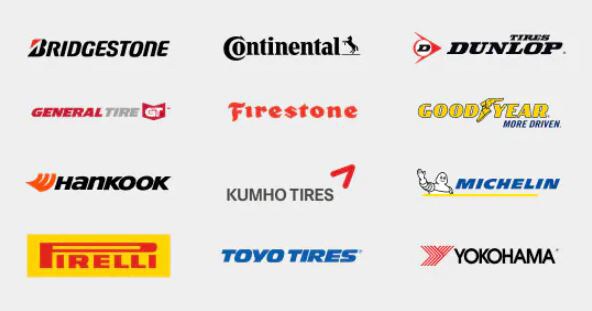 Choose from the Biggest Brands of Tires available at Lewis Nissan
With our many years of experience in the industry, we have the depth of tire knowledge and network to get you the right tires fast. That's why we're the tire experts at Lewis Nissan. We also provide mounting and balancing services, pressure monitoring, and more! Our knowledgeable staff is dedicated to helping you make the best tire buying decision for your Nissan. We offer a wide array of quality tires for all types of vehicles. We carry tire brands such as Continental, BFGoodrich, Yokohama, Michelin, and many more.
_______
ROAD HAZARD COVERAGE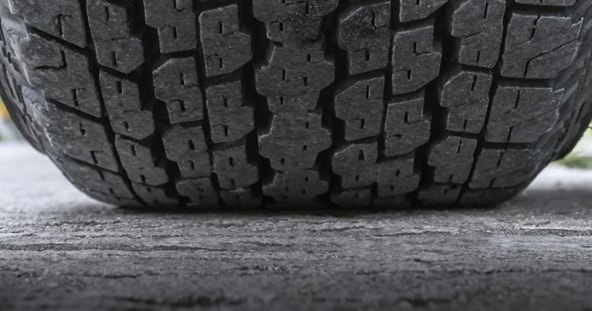 You can bring us your tires in to get repaired or installed to drive home in peace of mind. If you need help finding the right tires for your specific vehicle, we are here to help or just stop in for a Free Tire Pressure Light reset!
WHY SHOULD YOU HAVE YOUR TIRES ROATED?
ARE YOUR TIRES TELLING YOU SOMETHING?
CENTER WEAR: 
OVERINFLATED TIRES
Harsh ride
Shorter tread life
Longer stopping distance
Prone to pothole damage
WEAR ON BOTH EDGES: 
UNDERINFLATED TIRES
Shorter treat life
Reduced fuel economy
Friction that can cause tire failure
WEAR ON ONE EDGE: 
EXCESSIVE CAMBER
Inner edge wear if wheels lean toward vehicle (negative camber)
Outer edge wear if wheels lean away from vehicle (positive camber)
FEATHERED TREAD: 
EXCESSIVE TOE
Feathered from the inside if wheels point out (toe-out)
Feathered from the outside if wheels point in (toe-in)
DIAGONAL WEAR: 
REAR MISALIGNMENT
Angled wear pattern that repeats around tire
Usually appears on vehicles with front-wheel drive
Lessened with regular tire rotation
PATCH OR SPOT WEAR: 
OUT OF BALANCE
Unbalanced tire and wheel assembly
Also caused by weak suspension components
Lessened with regular tire rotation
SIDEWALL BUBBLE: 
TEAR TO INNERLINER
Torn when pothole or other obstruction pinches tire against wheel rim
Not repairable and must be replaced
Possible manufacturing defect if inner liner isn't torn
SEE ANYTHING FAMILIAR: 
LET US TAKE A LOOK
These irregular wear patterns may indicate the need for vehicle adjustment or repair. Do you see these patterns? If you do, talk to your Service Advisor at Lewis Nissan today.
NISSAN TIRE PRICE MATCH*
Buy from the one you trust. We'll price match any eligible competitor quote on select tires, including qualifying wholesale clubs.
*Eligible tires only. Customer must present a printed or digital lower-priced quote on an identical tire dated within 30 days of purchase from a tire retailer and installer within 100 miles of dealership. Internet quotes are only valid for competitors with a physical retail sales and installation location within the 100-mile radius. Bonus, bundled, free, or special offers; coupons, rebates, or promotions; clearance or closeout prices; used tires; ancillary parts; labor or other charges; typographical errors; competitor prices that result from a price match; quotes from other automotive dealerships; quotes located with Nissan dealer assistance; and internal repair orders are not eligible. Void where prohibited by law. Additional terms and restrictions may apply. See your dealer for full program details.